From the Principal's Desk
'ENTER TO LEARN, DEPART TO SERVE'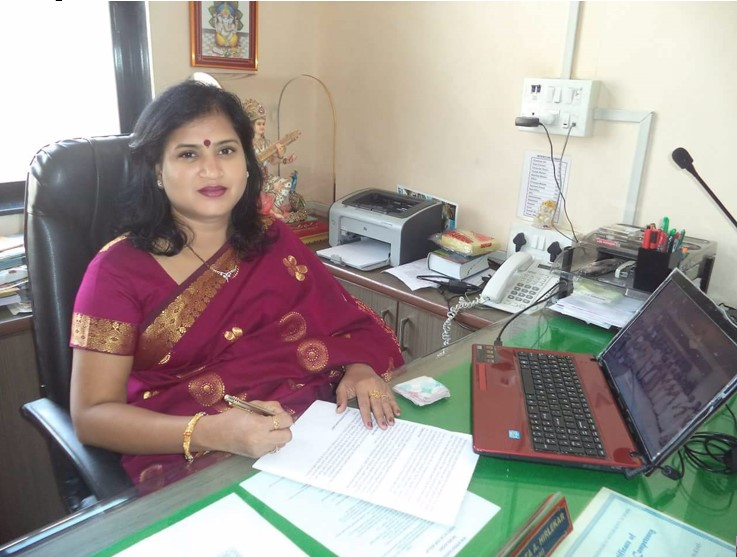 "Arya Gurukul" is a vibrant and welcoming learning community, committed to creating the best possible educational experience for every child. We aim to enable all children to reach their full potential.
We have a talented, dedicated, caring team of staff, each of whom works very hard to ensure that the abilities of the children in our care are nurtured and carefully developed. Our teachers, non-teaching staff and service staff are experienced, and they work as a team to make the school a very special place for your child.
At Arya Gurukul we aim to provide a broad, well balanced and relevant curriculum. We encourage positive social behavior, emphasizing respect for others. We believe that every child has the right to work in a calm, orderly, safe and secure environment. We value every child and have the highest possible expectations in the areas of achievement and behavior.
Arya Gurukul provides a stimulating and enriched environment so that the children can enjoy all aspects of their learning. We value regular contact with parents / guardians and regard the home-school partnership as an essential part of the education process. We are always looking for new ways to involve parents in the life of the school and to keep them informed of the things we are doing.
The children here are listened to, they have regular opportunities to express themselves, for example through class discussions and via the school events.We act on children's views to make our school a place that children value and that they want to come to.
We strive to develop the three key attributes of a student-centric, Value-based education at Arya Gurukul, namely :
Every Student, an Engaged Learner
Every Teacher, a Caring Educator
Every Parent, a Supportive Partner
Our school is housed in a superb building, offering good learning facilities for children and teachers. We have a large sport's hall and a spacious ground, a well-stocked library, amazing ICT lab and a very special  music room.
We already offer a range of exciting school activities and intend to develop this provision even further. Co-curricular activities currently includes football, life skills, art, ICT, scouts and guides, athletics, Music, dance, skating, chess and riffle shooting etc.
At Arya Gurukul, we continue to inculcate an excellence mindset and strong ethics in our pupils through every phase of school life. The academic curriculum, school routines, rituals and traditions, discipline, co-curricular activities, service learning, and teachable moments all become opportunities to develop the full range of assets needed for an ethical, productive, and fulfilling life.
Let us work towards providing our pupils with a holistic education which gives 'hope' to the next generation, pupil with a "Heart" and a sense of belonging to India, our homeland. Only then can our Arya Gurukul's mission of developing our pupils into 'Self-Directed Learners, Compassionate Leaders, Responsible and Useful Citizens'be fulfilled.
I strongly believe that we will gain the deepest satisfaction by training our pupils to serve their usefulness through their impact on their families, friends, school, community and nation as a responsible citizen of India.
Mrs. Akshata Hirlekar
Principal
M.A. ( English) , B.ed,  E.C.C.ED,
Diploma in School Management.
25 years of experience in the field of Education